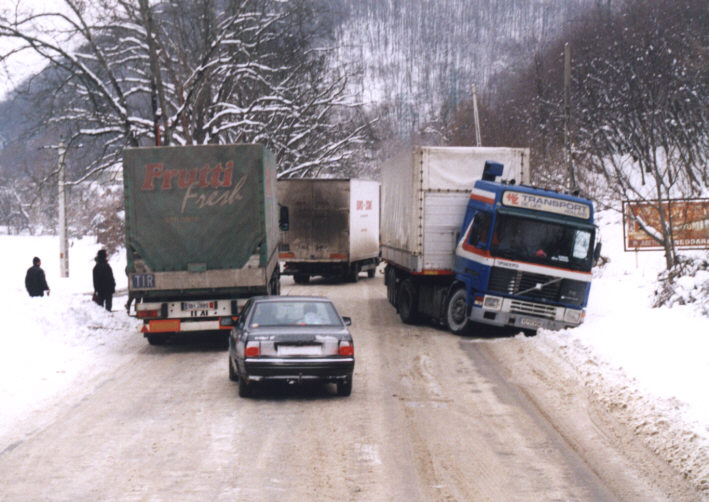 Wintertime on the road

...just driving in the winter wonderland...




Winter.... well winter has it's own charm and beauty, but being on the road, winter causes hassle, stress and challenges as well. I believe my camera caught some of i all.




---


A snowy day in Ruen, a small village in the hills about 50kms north west of Bourgas, Bulgaria


You might wonder, what on earth is a Danish Truckdriver doing here? Well I came down this street quite often to load Garments, there's a small factory sewing womens clothing situated in this street. I kind of loved this place, it was like travelling back in time, and the only sounds you would hear was the sound of birds, pigs, chicken, sheep and the occasional horse cart trotting through the street.






It's their street, never mind that there's a truck driving behind!


Time to go home! I had good fun driving up the street behind the sheep, they didn't mind me at all. The shepherd has been in the field with the sheep belonging to several diffent households in the village. When they go back from the fields, the sheep find their own way home, 2 sheep here, 3 sheep there and so on...